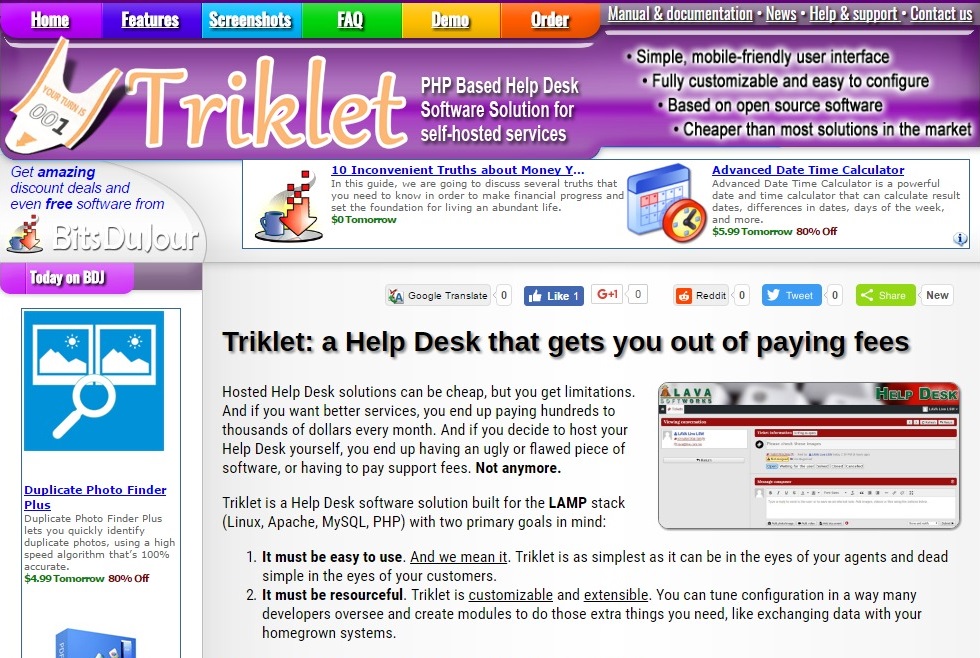 Triklet is a commercial Help Desk solution built on top of BardCanvas by LAVA SoftWorks. It is the first commercial bundle released to the general public.
We're proud to announce it here as Triklet is downloaded and maintained in our website.
If you are in need of a well designed ticketing system and you want to stop paying monthly usage fees or support plans, Triklet may be the best option for you.
Take a look at Triklet's home page and use the Demo Creator to have a demo site running in minutes!
More details at lavasoftworks.com/triklet/