By default, BardCanvas bundles come with a modules manager and an updates client. Both are connected so you can pull packages from our server in few clicks. Just follow the next steps:
1. Login to your website as administrator.
2. Click on the "Modules" link at the admin menu: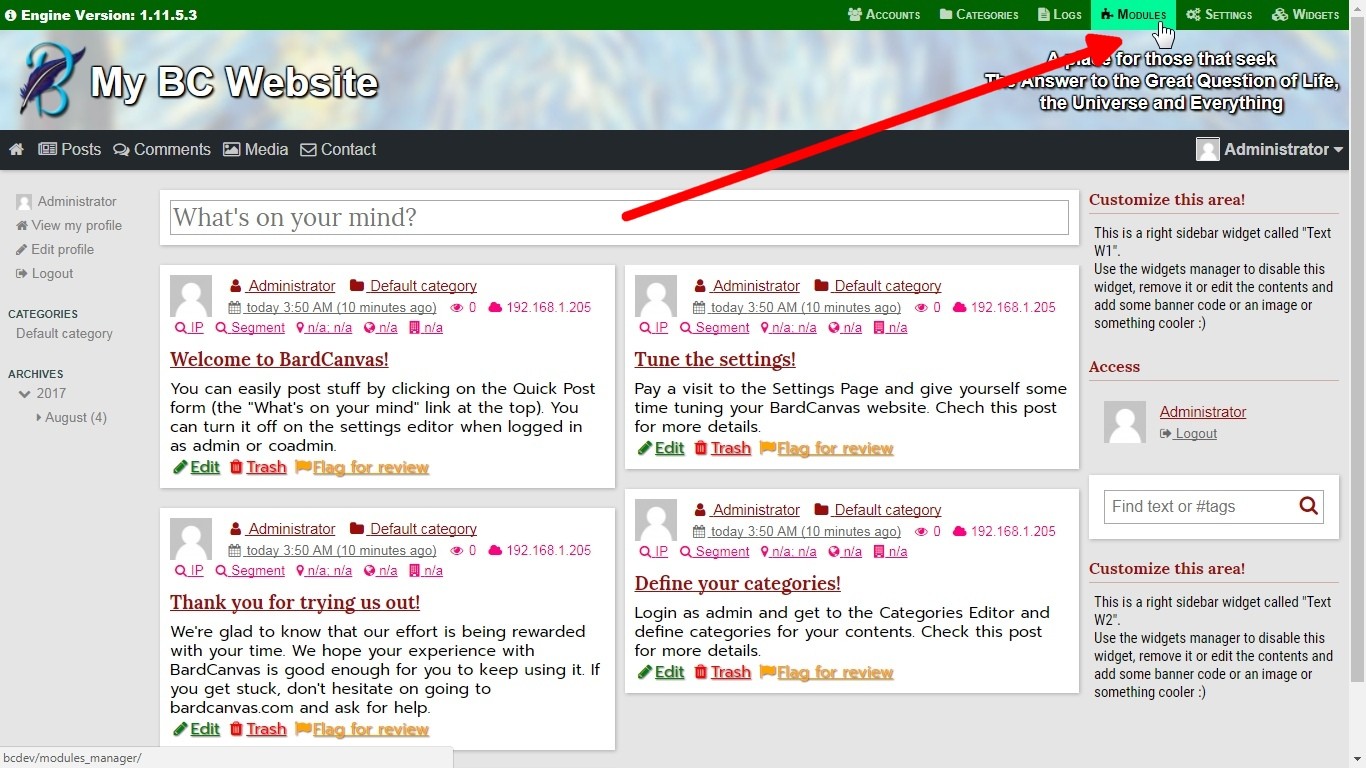 3. Locate the "Install" button and click on it: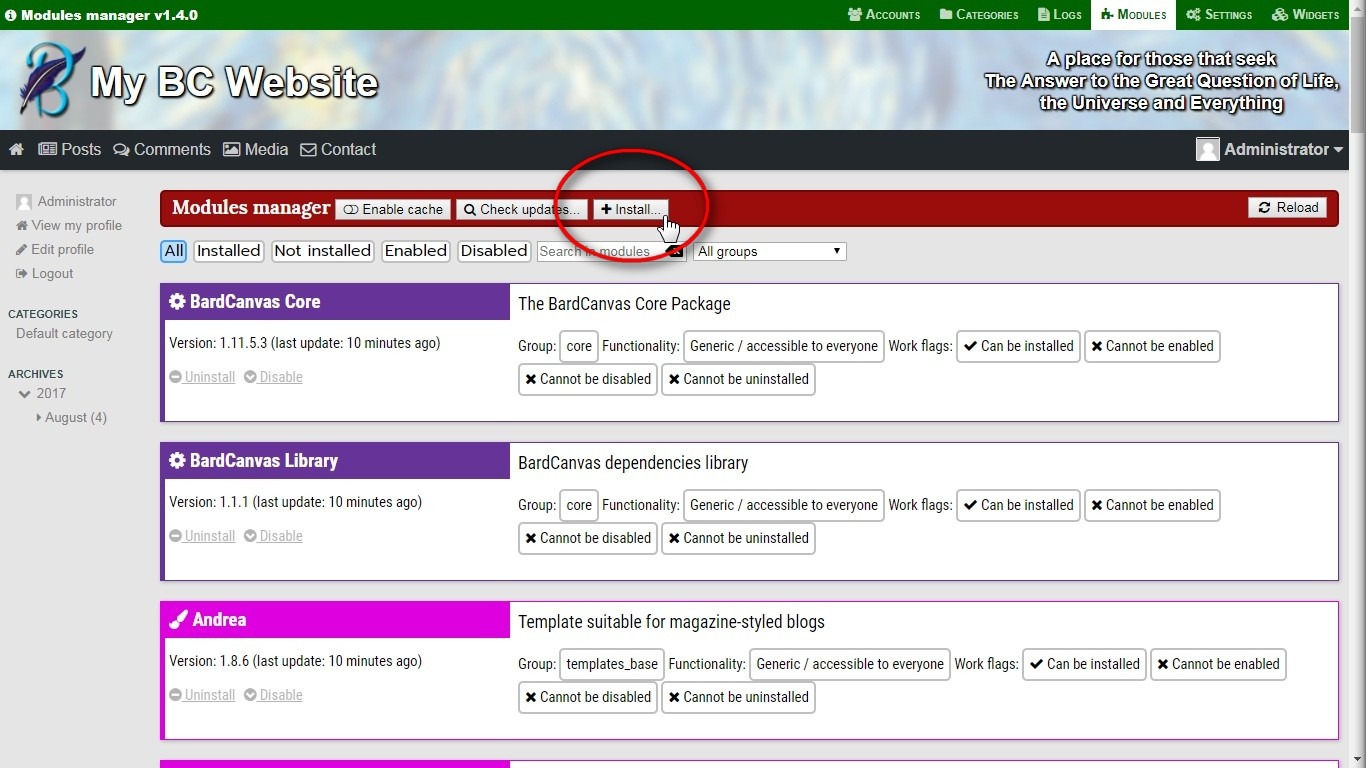 4. Into the "Manual package addition" section, paste the package id in the input box and click on Install: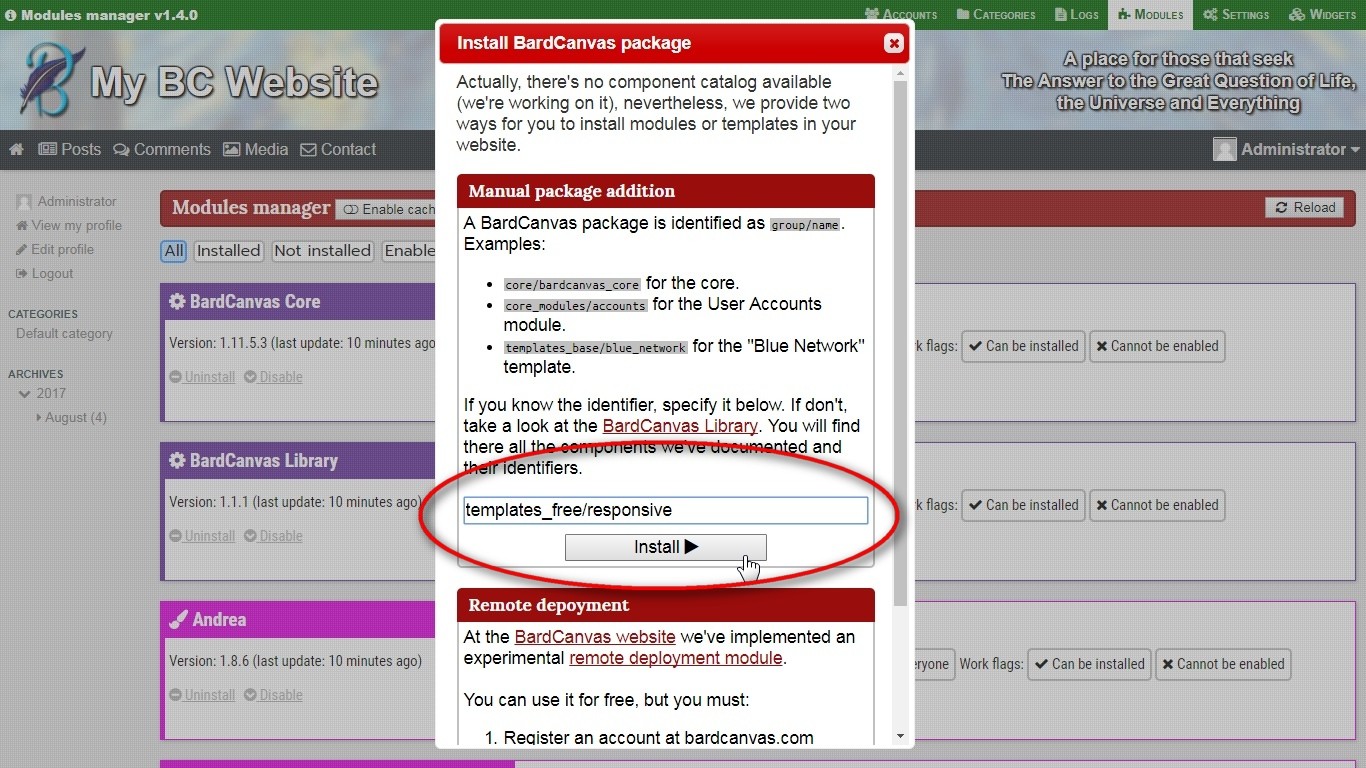 The process will be triggered and you'll get the real time log viewer with the breakdown of operations being done. This process may take a couple of seconds and at the end will show a notification:
5. That's all! just click on the notification to dismiss it and close the log viewer.
Further steps:
If you installed a template, by going to the Settings Page you will have the template listed and ready for preview or apply.
If you installed a module, it is possible that you need to configure its settings, so, go to the Settings Page and search for the module tab.