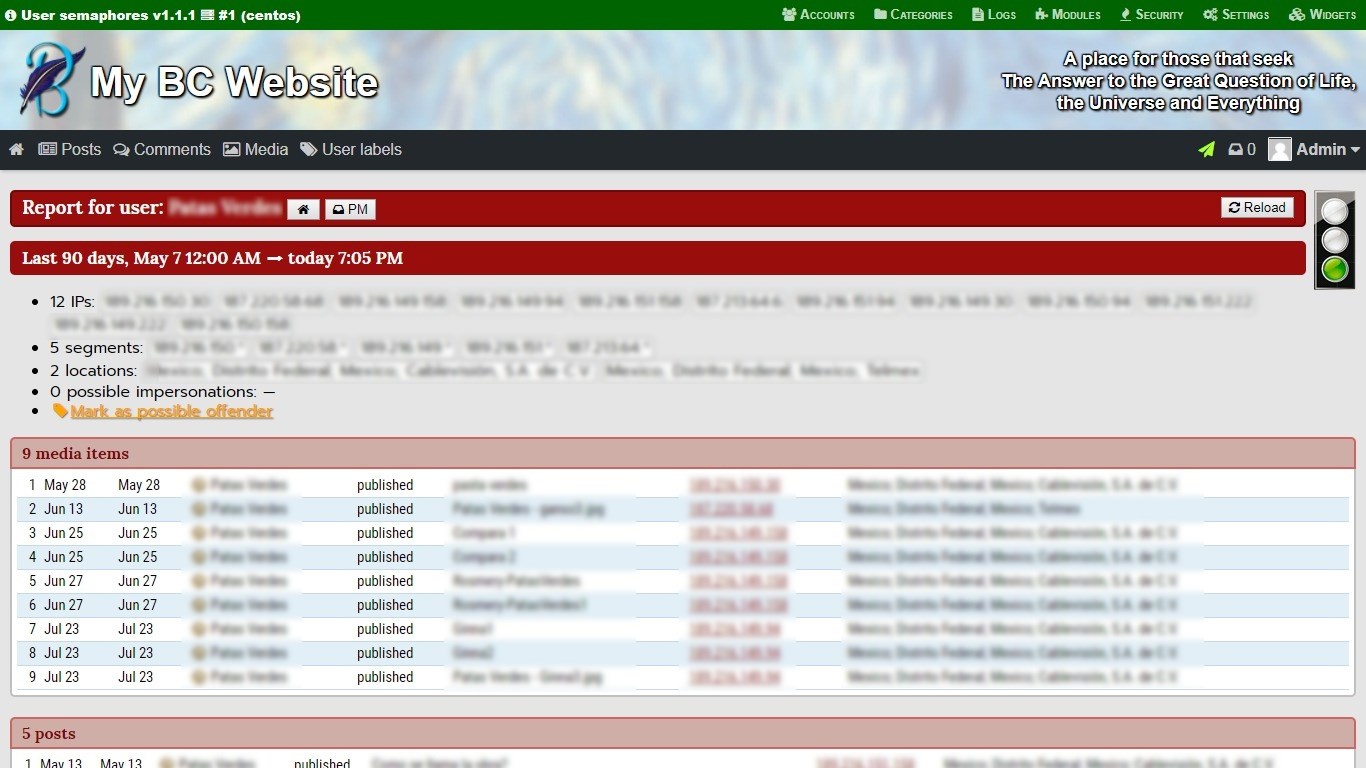 Adds a semaphore on the users profile page that shows how dangerous the user may be.
Clicking on the semaphore opens a full report that is built on the fly, calculating logins over similar IPs to find impersionation attempts.
Latest changes:
[1.1.4] - 2021-10-25

Added reports caching.
Reduced default reports/semaphore image timespan from 90 to 7 days.