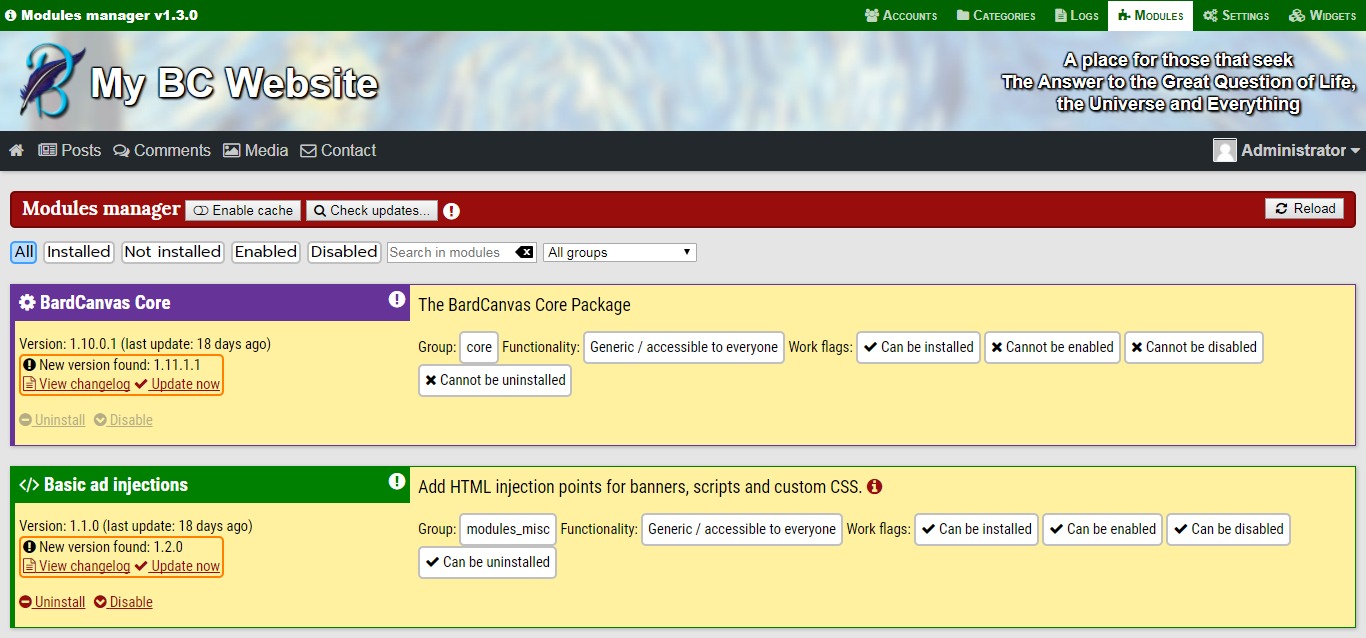 This module is part of the core modules. It has scripts for automated updates (cron job required) and extends the Modules Manager so, whenever it is possible, updates can be checked and applied from the web broser.
You normally wouldn't need to download this package independently, since it is included in all bundles and unless disabled, it is automatically updated.
License: #GPLv3 (free for personal or commercial use)
Developed by: LAVA SoftWorks
Included in all bundles
Package id:

core_modules/updates_client

Current version: 1.8.1, released 2 years ago
No GitHub repository available at the moment
Latest changes:
[1.8.1] - 2022-03-16

Added prefix to dodge possible warning on the toolbox.