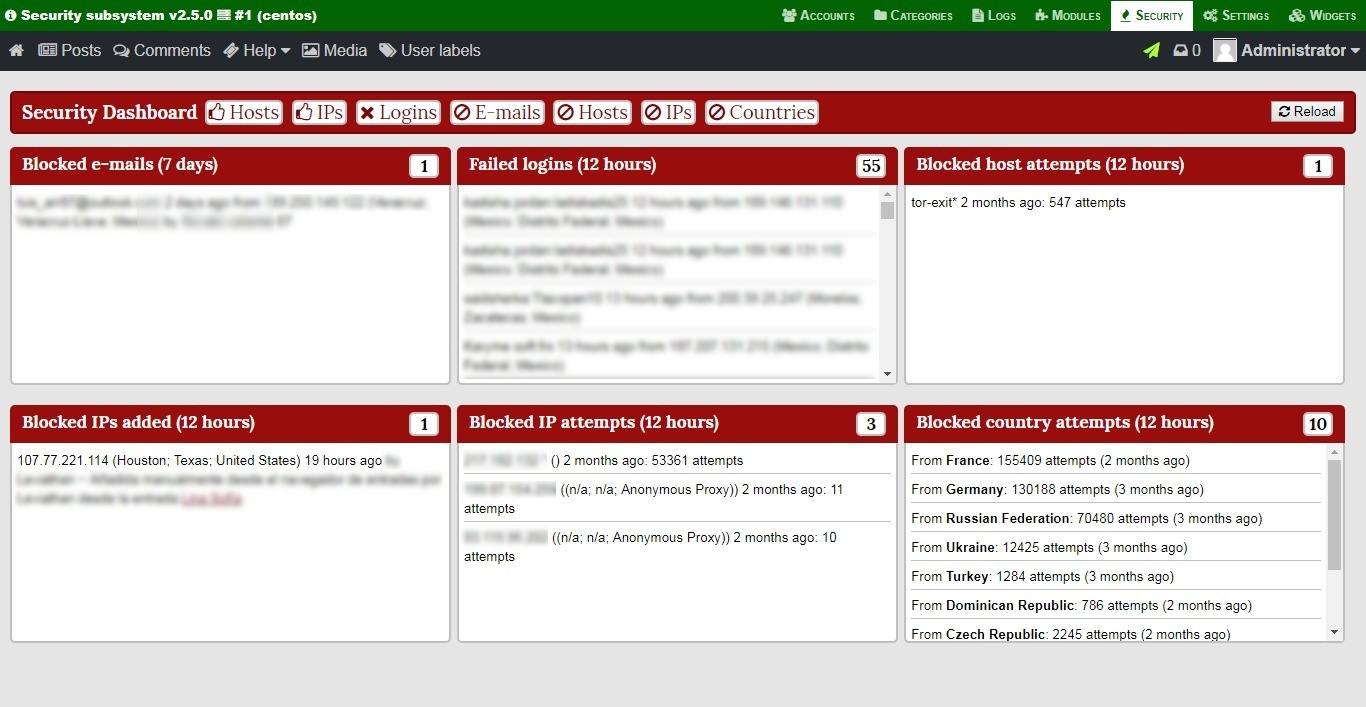 Enhanced security for BardCanvas. Includes the next capabilities:
Whitelisting Hosts/IPs (by pattern).
Blacklisting Hosts/IPs (by pattern) or entire Countries.
Failed logins (bruteforce attacks) tracking with editable IP blacklisting settings.
Email address blacklisting (from the users' perspective).
If the PHP GeoIP extension is enabled you'll get all info taken from the proper databases and an extra: country-level blockages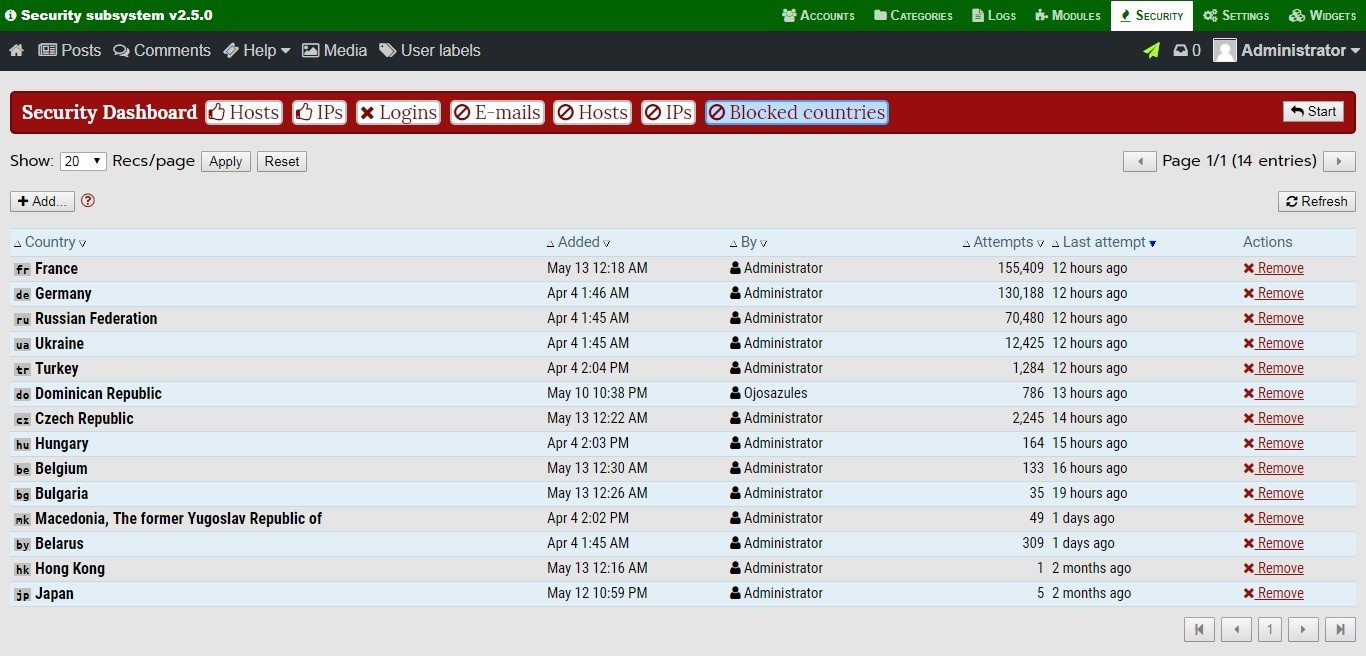 License: #Paid for personal or commercial use - see terms here
Developed by: LAVA SoftWorks
Included in all commercial bundles
Package id:

modules_premium/security

Current version: 2.6.23, released 5 months ago
Not available for download without a valid Premium token.


Price: $29.00 USD/Website ►Purchase now
Latest changes:
[2.16.23] - 2022-05-13

Wrapped account login extenders inside a toolbox class.