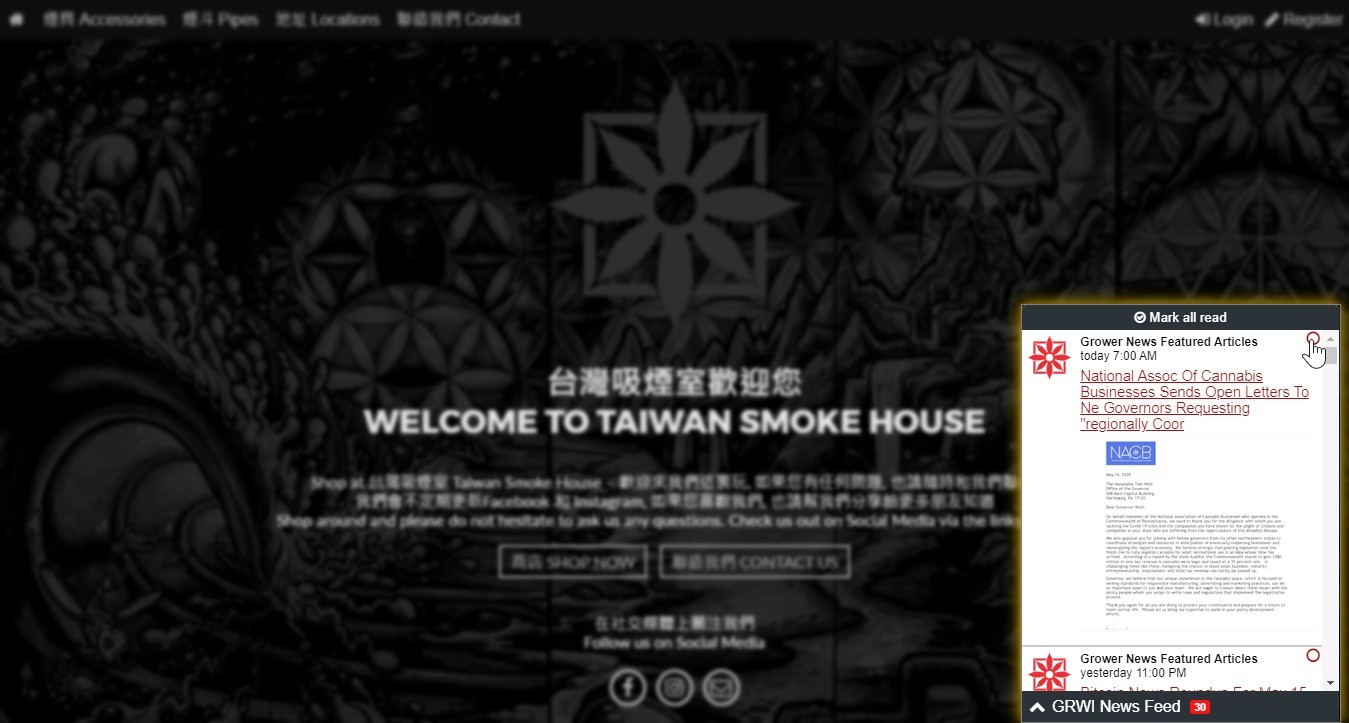 This module adds a news widget to your website, pulling news from RSS sources you define and saving them locally.
It keeps track of read articles at user level.
The widget is aware of other modules showing widgets at the window edges and interacts with them accordingly.
It supports the Remote Authentication Server and Client, so you can set the server as news hub and propagate the feed to the clients, or even give access to third-party BardCanvas-based websites to your miniwall feed.
License: #GPLv3 (free for personal or commercial use)
Developed by: LAVA SoftWorks
Included in all bundles
Package id:

modules_misc/news_miniwall

Current version: 1.2.2, released 2 years ago
Latest changes:
[1.2.2] - 2021-02-27

Added check on the CLI monitor to avoid empty notifications if the module is disabled.