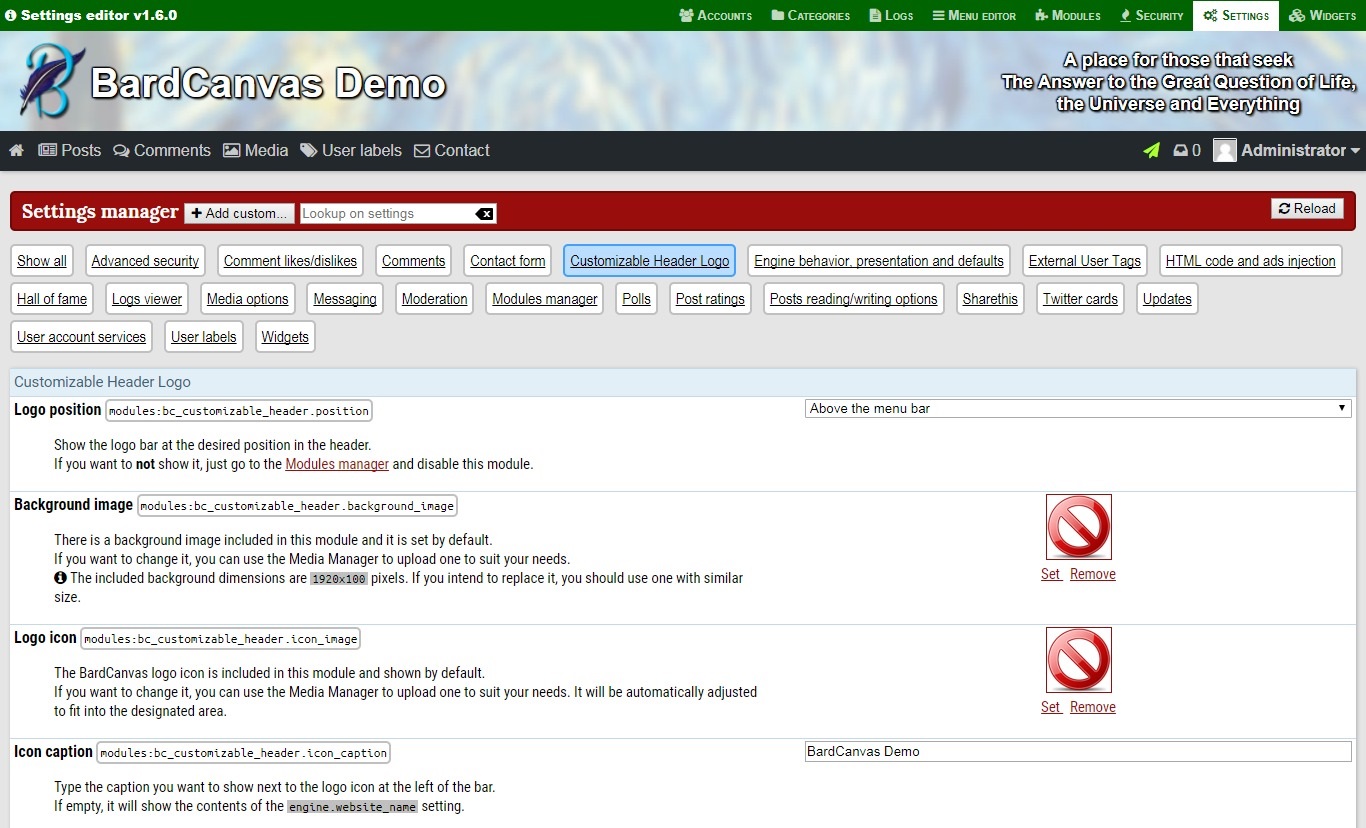 Allows you to easily add an icon or logo, a caption and even a background image to the website header. You can disable it if you prefer to make your own header.
License: #GPLv3 (free for personal or commercial use)
Developed by: LAVA SoftWorks
Included in: all bundles except Triklet
Package id:

modules_misc/bc_customizable_header

Current version: 1.0.1, released 6 years ago
Latest changes:
[1.0.1] - 2017-07-26

Removed conflictive CSS override.