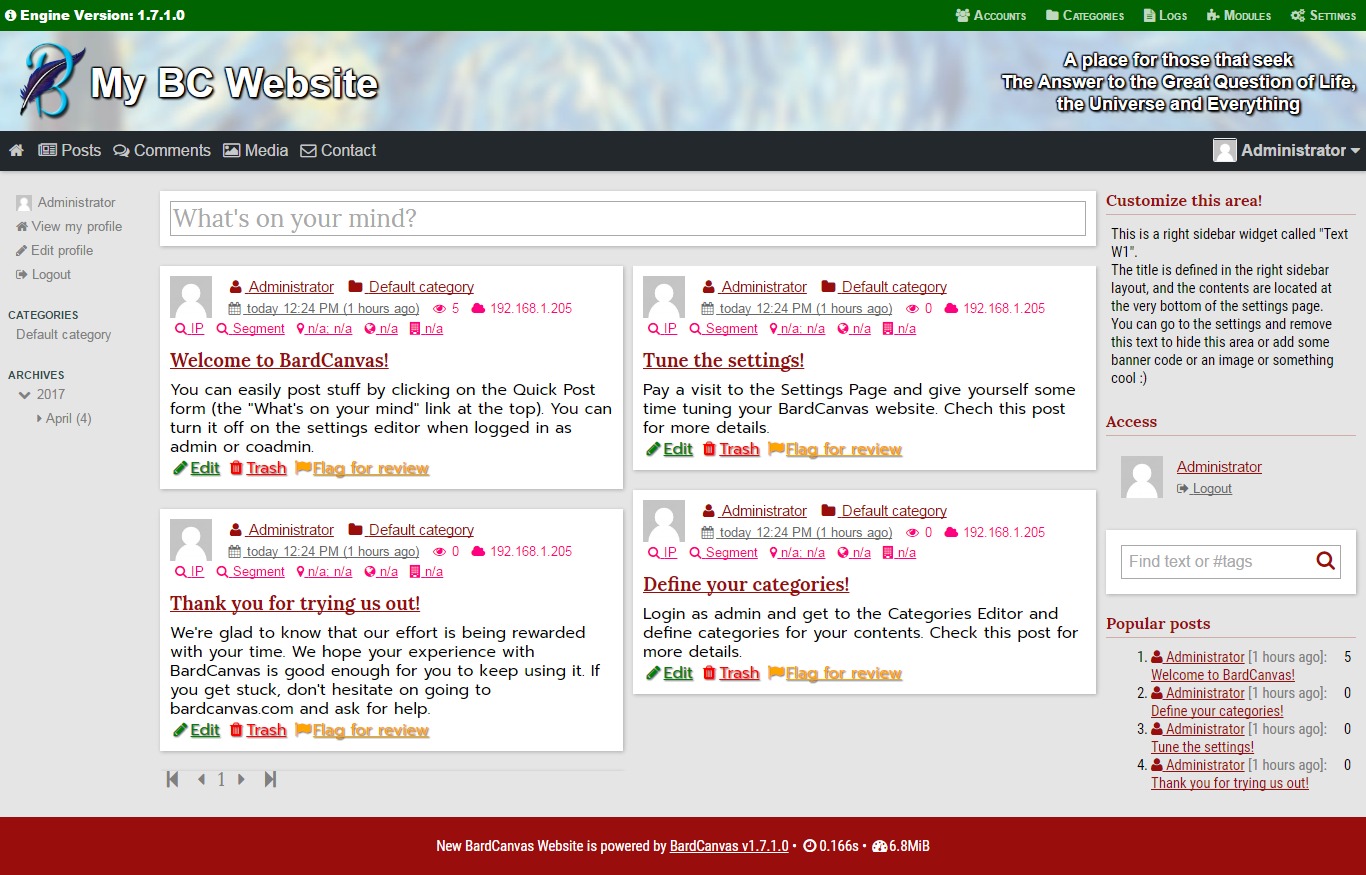 BardCanvas base template. Responsive, supports multiple columns, inspired by Google's "Material Design" but with a dark red skin.
License: #GPLv3 (free for personal or commercial use)
Developed by: LAVA SoftWorks
Included in all bundles
Package id:

templates_base/base

Current version: 1.12.9, released 2 years ago
Latest changes:
[1.12.9] - 2021-04-20

Tuned the contact section on the user profile home.
Feature-based Tags: #Responsive #FullWidth #MultipleColumns #Magazine #Forum #LeftSideBar #RightSideBar #Slider #FeaturedPosts #AdminControls