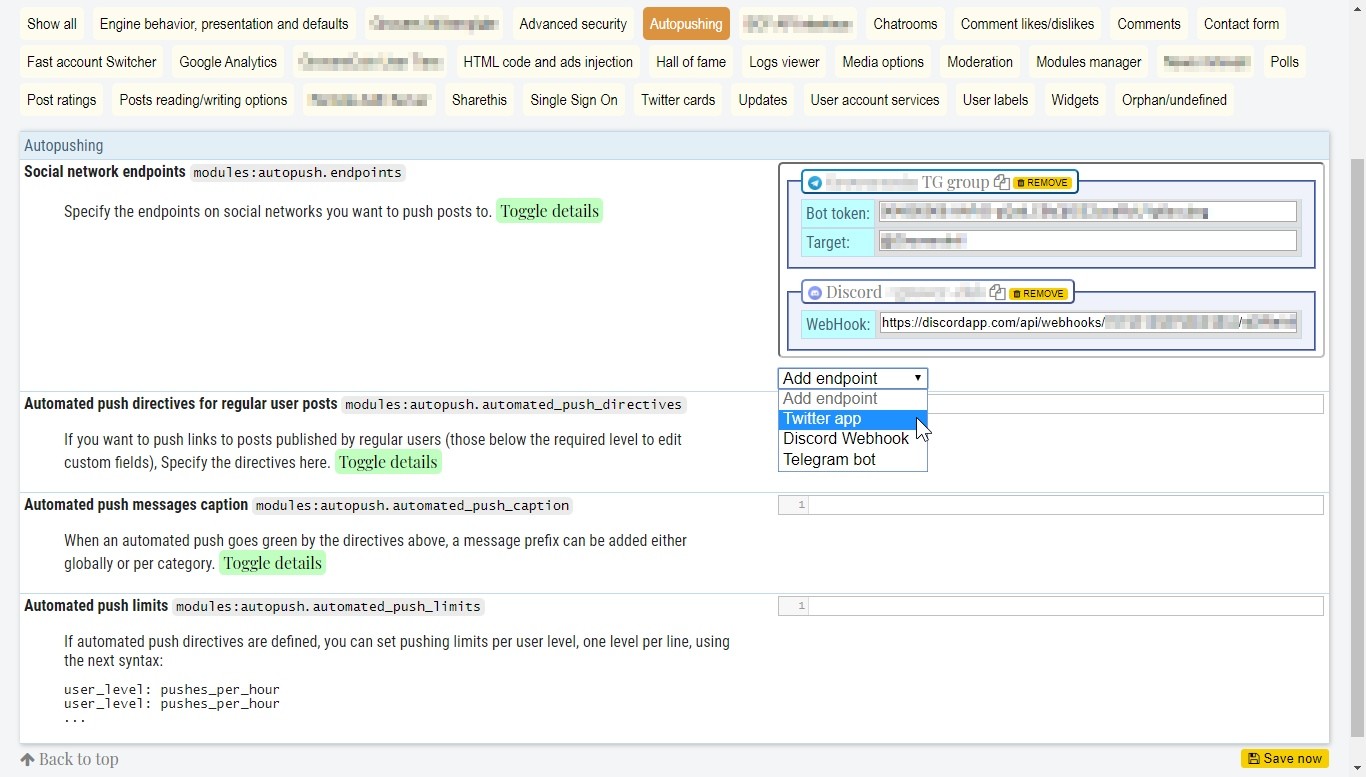 This module allows you to define endpoints on Twitter, Discord and Telegram for pushing messages and links directly from your website.
It extends the posts composer so you can push content in pieces or a link to the post after publishing.
Also allows you to define policies to push notifications of news posts by other authors on your website.
License: #GPLv3 (free for personal or commercial use)
Developed by: LAVA SoftWorks

Package id:

modules_blog_addons/autopush

Current version: 1.4.1, released 3 years ago
Latest changes:
[1.4.1] - 2020-04-27

Added POST headers recently required by Discord.