There are a handful of trading bots out there, but none quite like this. The guys at Growers International dissected the most popular crypto trading bots and decided to create one with the best features you're going to love.
GrowBot is a development effort by Growers International that relies on Blockchain Financial services and with collaboration from the BardCanvas core dev team.
It is made primarily for the Cannabis-related cryptocurrency ecosystems but with native support for any cryptocurrency.
If you're a Cannabis-related topic enthusiast and you own some GRWI coins or other Cannabis-related cryptocurrencies, you'll find GrowBot specifically designed for you!
If not, you'll still be able to find trading features that you can use on any non-cannabis related cryptocurrency.
Everything you need packaged in one place!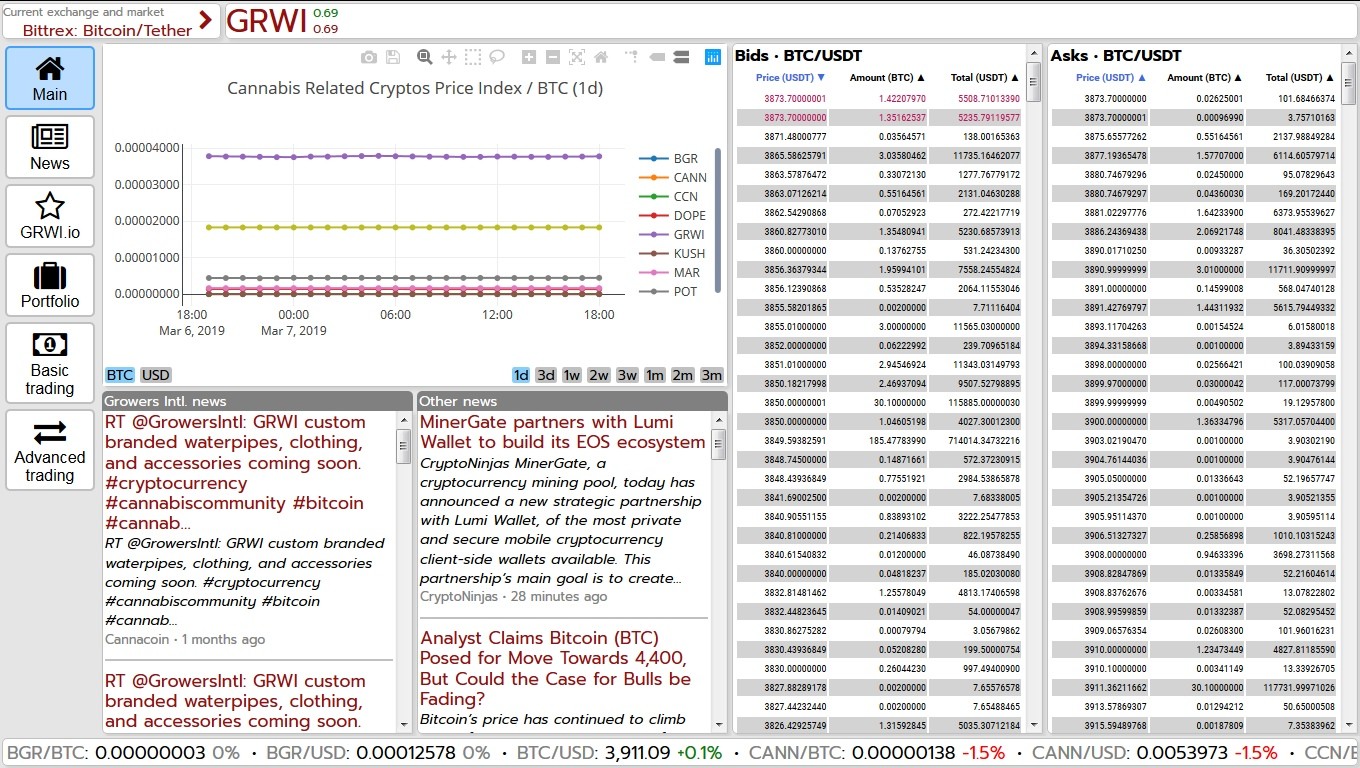 GrowBot is a multi-platform app that provides an assortment of services to cryptocurrency enthusiasts.
• Cannabis-related price index charts and information •
• Cryptocurrency news feed from major news providers •
• Growers International resources •
• Multi-currency wallets management •
• General Trading Tools through API •
Supports multiple wallets and exchanges!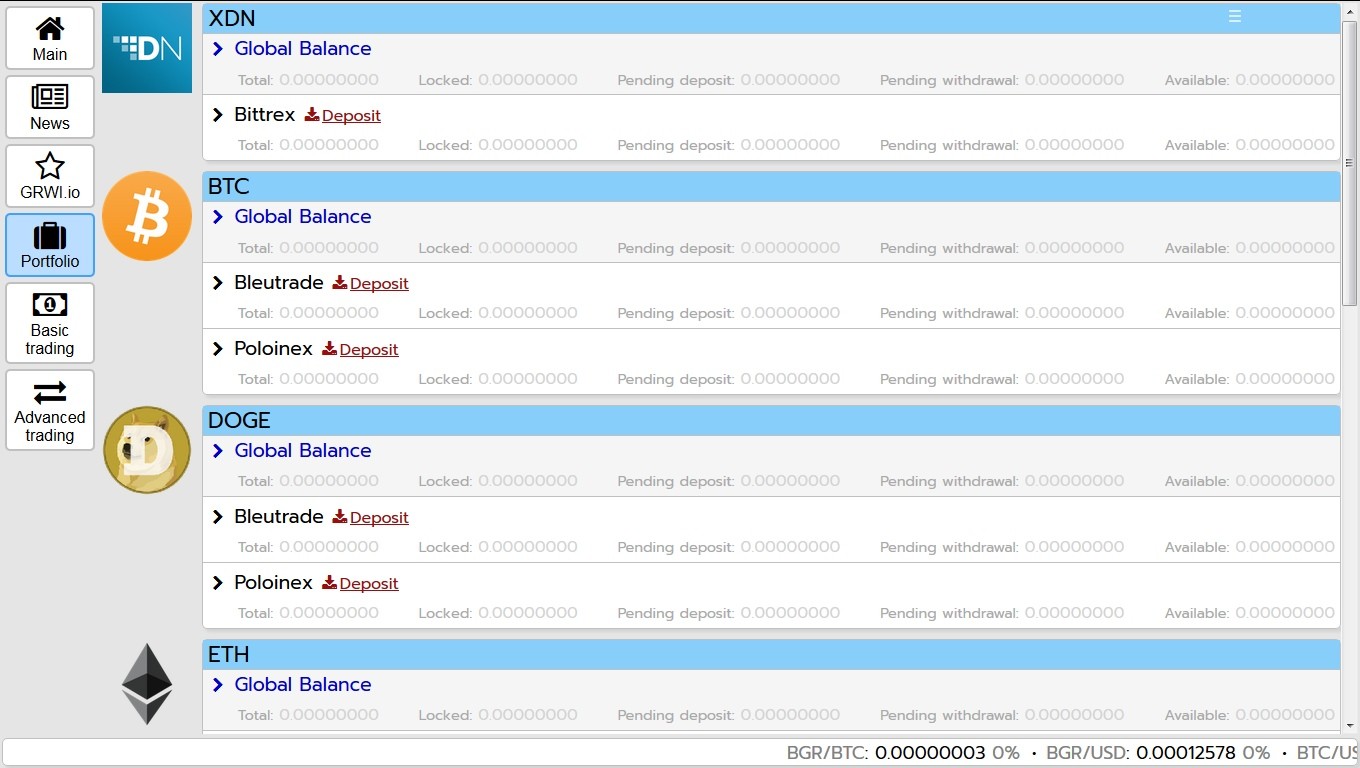 By providing your API keys, you can manage your balances from your accounts at Blockchain Financial and multiple exchanges simultaneously. This includes Cryptopia, Bittrex, Bleutrade and Poloniex.
Access Growers International resources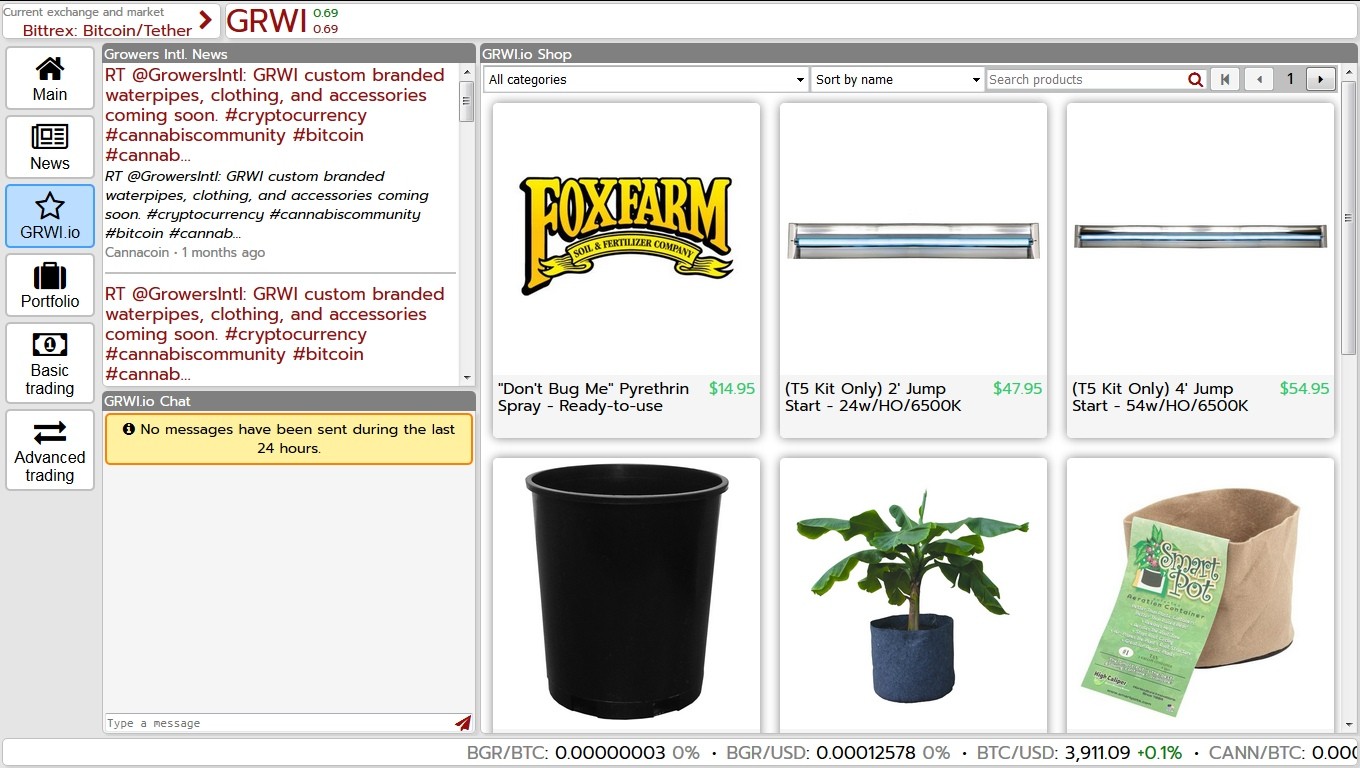 Find Cannabis-related news, chat with other GRWI.io users and browse the Growers Intl. shop - all without leaving GrowBot.
Trade as you mean it!
Basic trading for regular users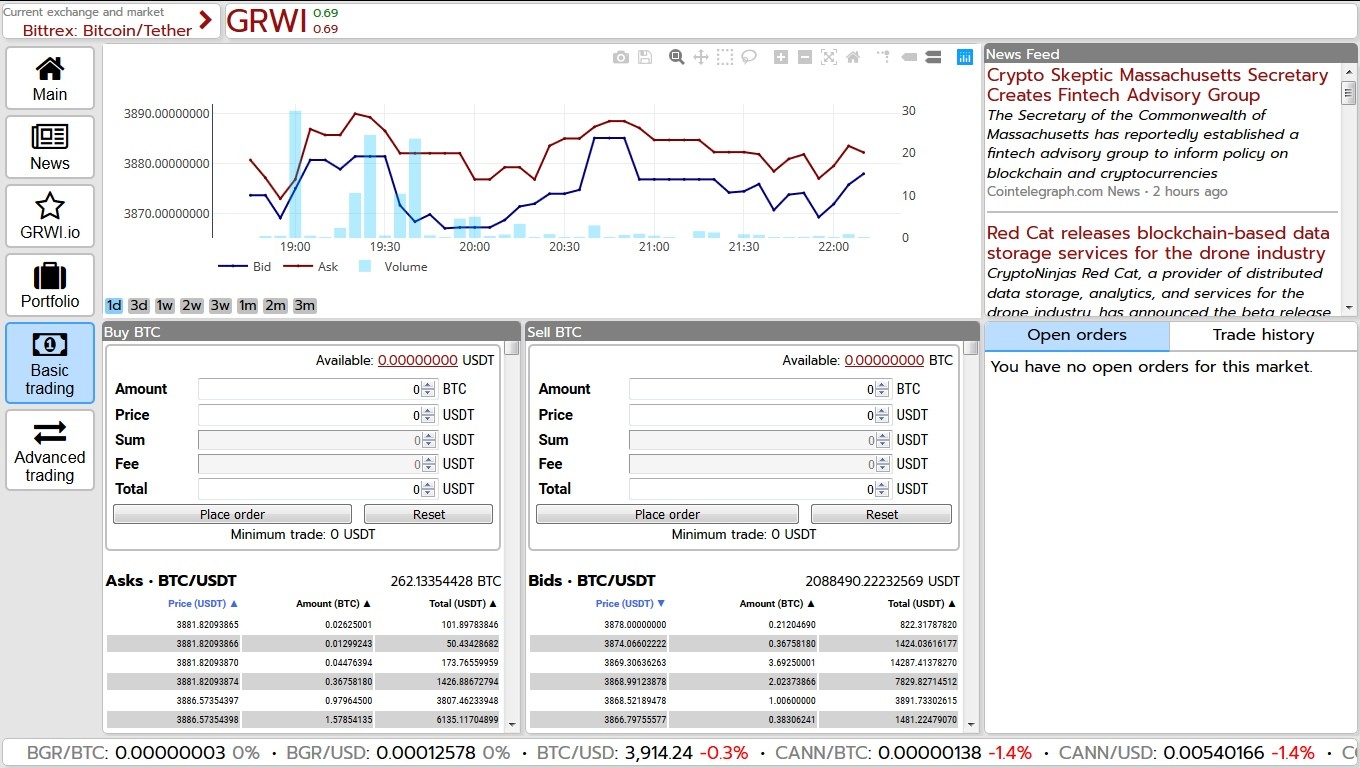 Advanced trading for pros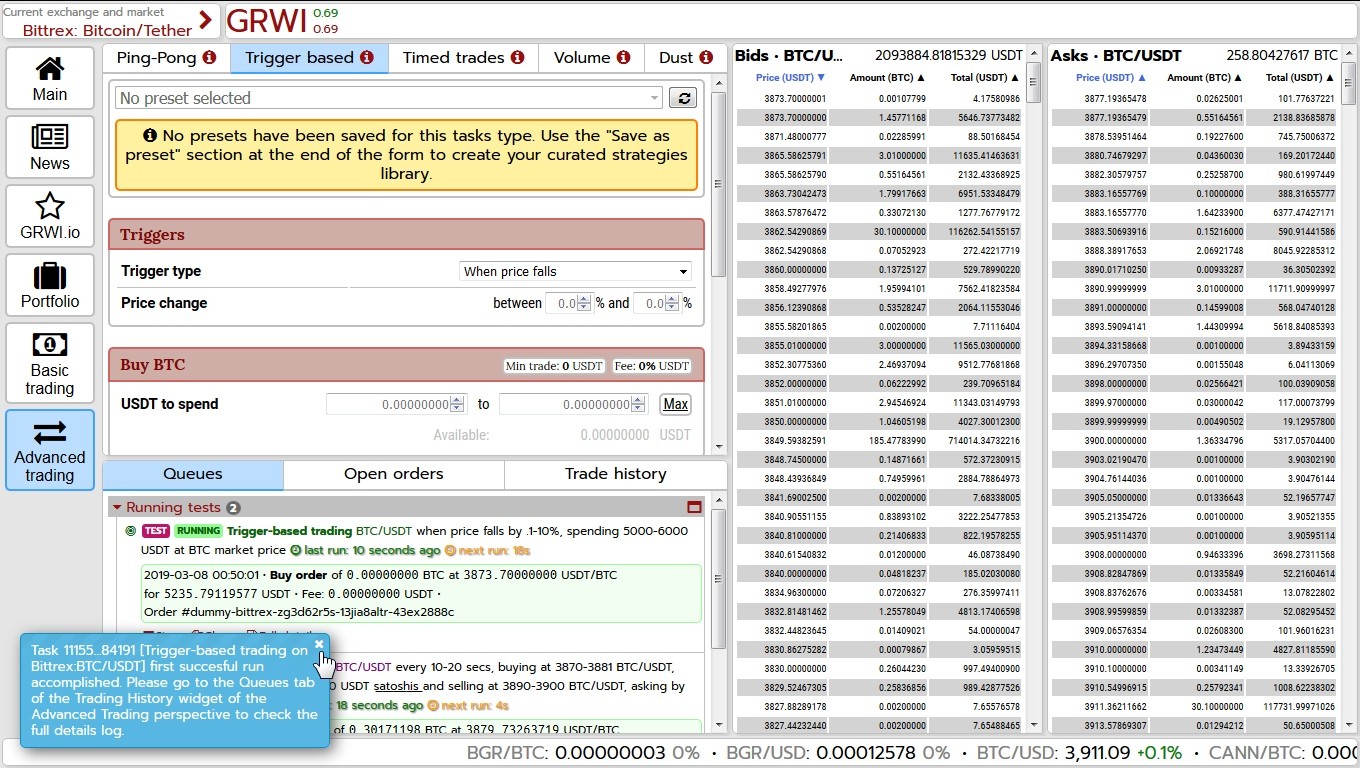 GrowBot has a basic trading facility for regular users. You can watch how the market moves, take some TA advice, manage your open orders and take a look at your trading history from the same screen.
If you're a pro, you will find advanced trading tools, where you can place orders using different algorithms.
And if you're a super pro, you can make the bot launch your tasks in "testing" mode so you can fine tune and squeeze the most out of your coins.
Public beta will start soon
GrowBot is actually being tested in a closed beta. Soon it will be open so everyone can try it!
Please follow any of our Social Network channels:
Or follow Blockchain Financial Social Network channels:
Or Follow Growers International Social Network channels: