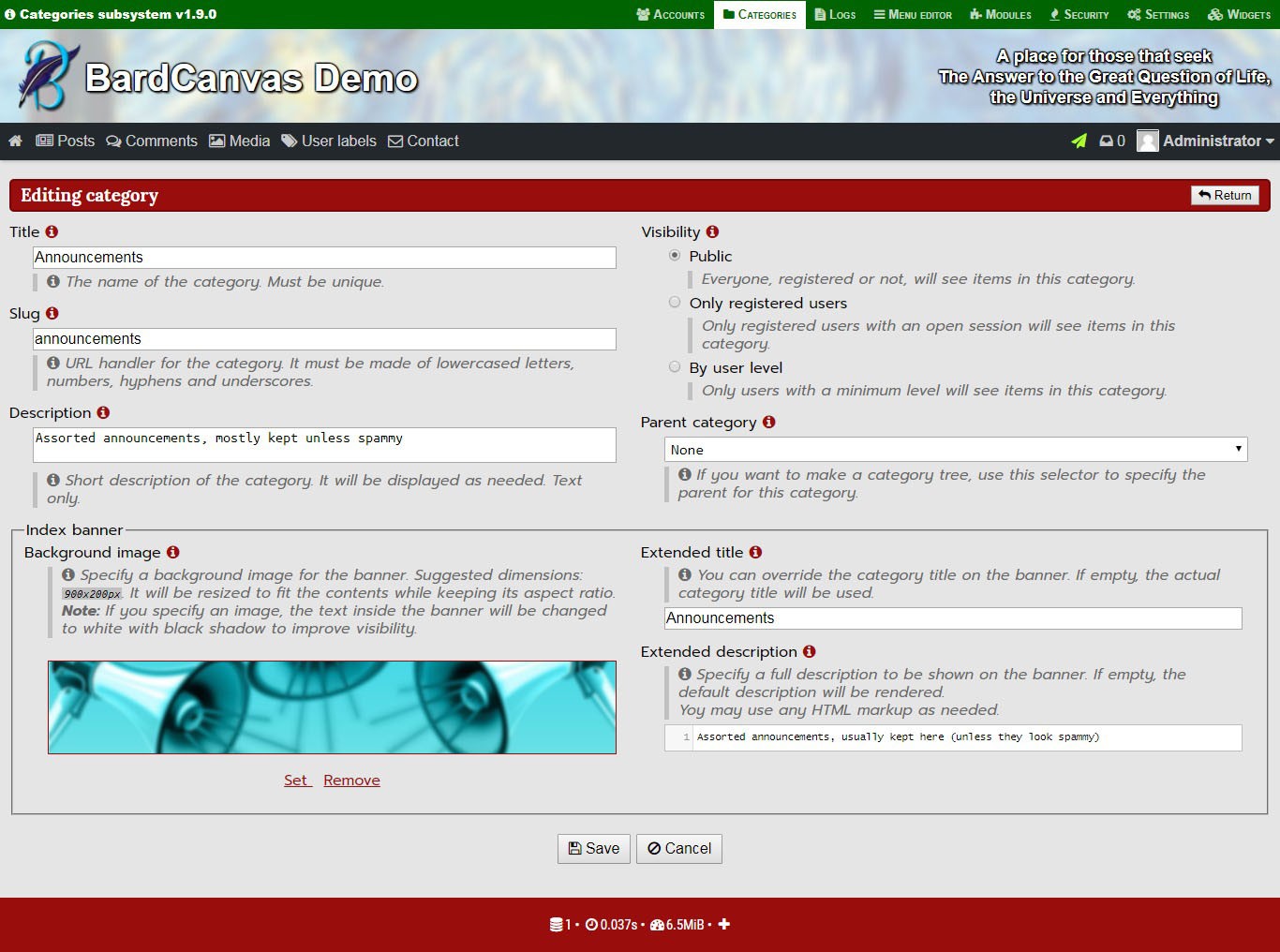 This module allows you to add a customizable banner at the top of category indexes. You can use it to add a background image, an extended title and further instructions about the category (I.E. rules, links to moderator profiles etc.).
Extended editor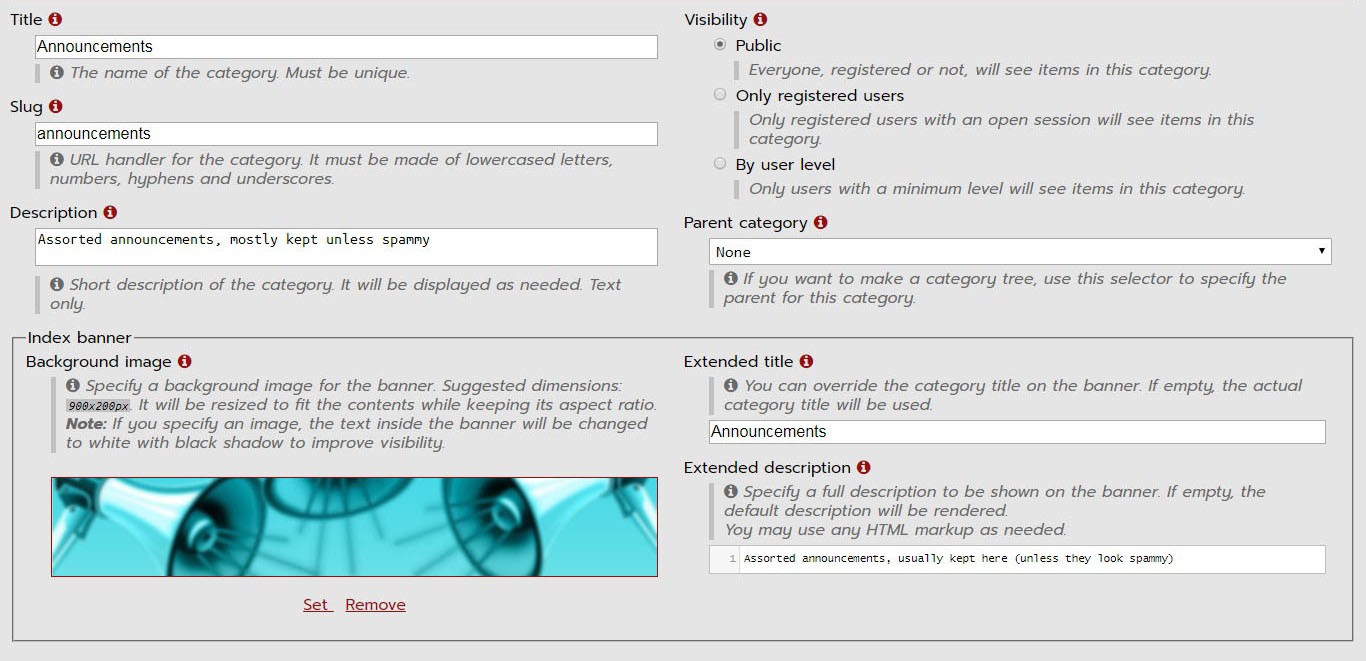 When you install this module and edit a category, you will find a new fieldset below the main category options.
Banner applied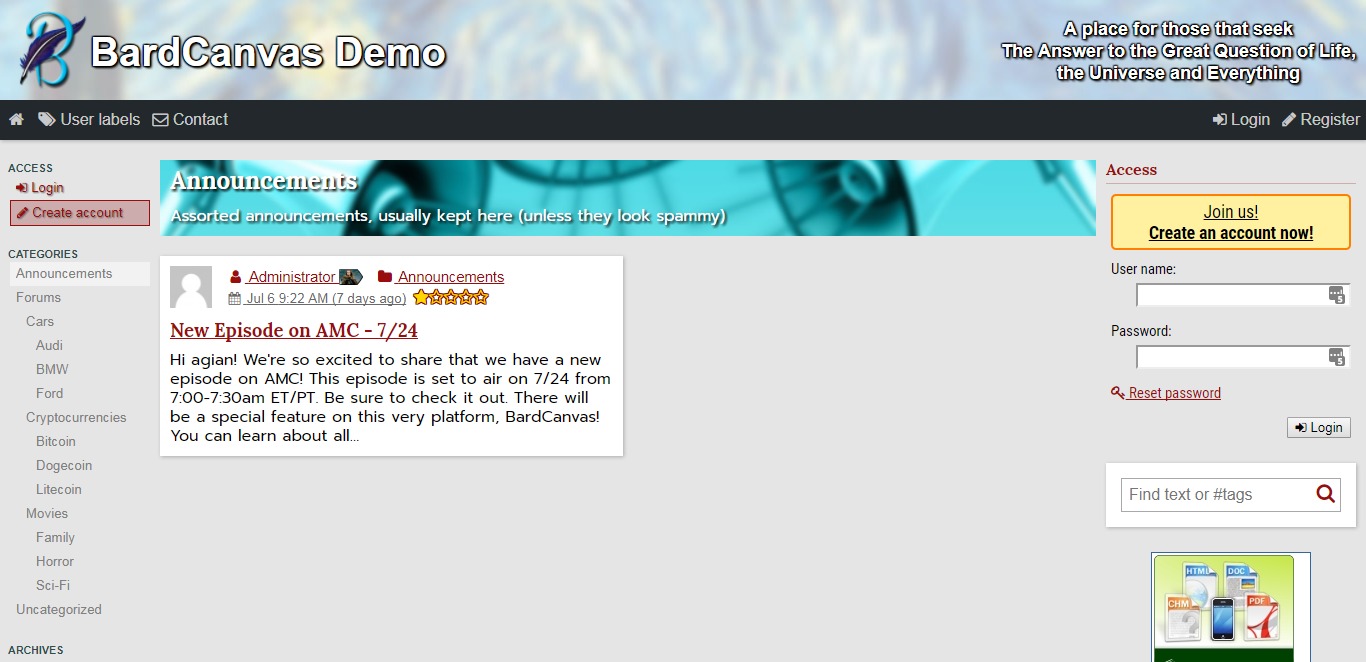 When you set a background image, an extended title and an extended description, the category index will look as sown above. Please note that the text has been set as white and a shadow has been added to it.
License: #GPLv3 (free for personal or commercial use)
Developed by: LAVA SoftWorks
Not included on any bundle. Requires installation on your website.
Package id:

modules_blog/category_banners

Current version: 0.0.2, released 6 years ago
Latest changes:
[0.0.2] - 2017-07-13

Disabled Basic Ad Injections extender.