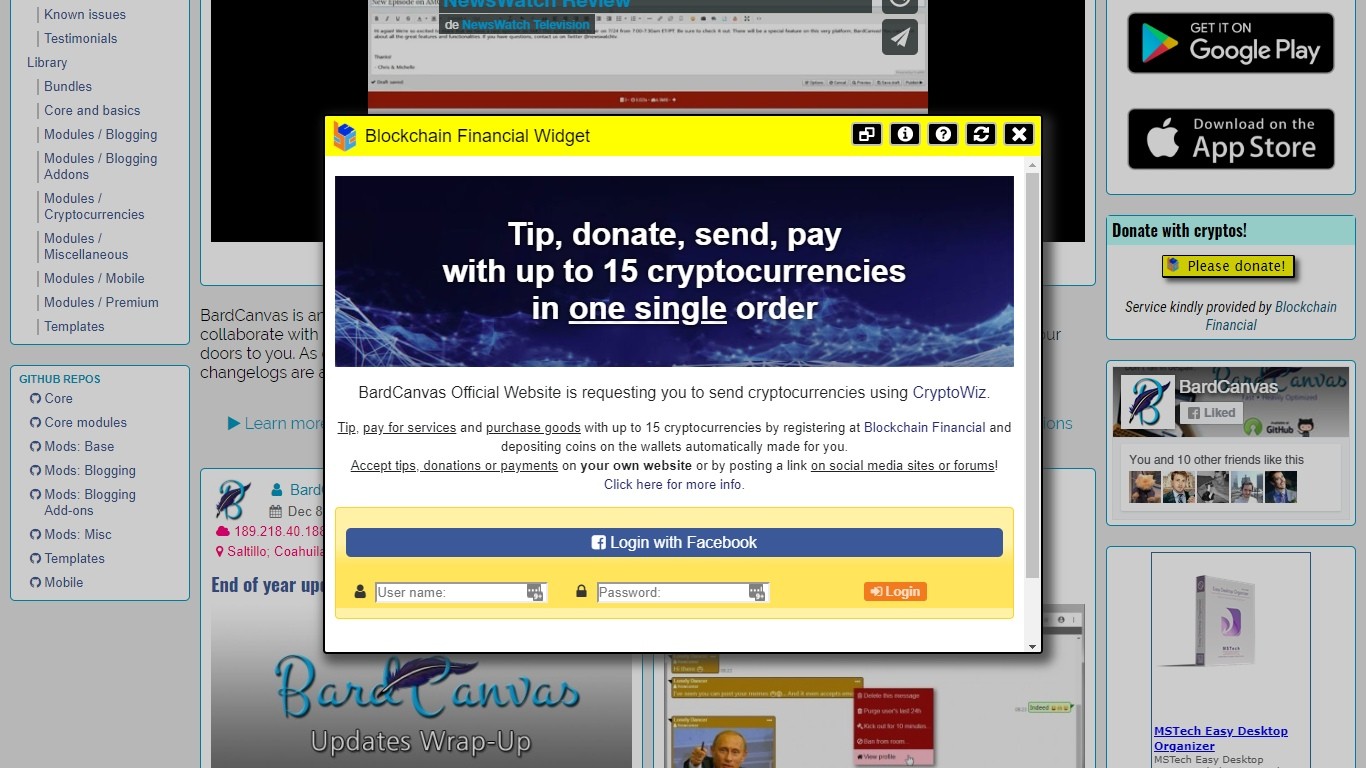 Allows your website to use the Blockchain Financial API and automatically add tipping buttons to posts and comments on your website.
Important: you need to register an account at Blockchain Financial and upgrade it to Premium in order to create a CryptoWiz button for your website and use it to route tips for you and/or your users.
License: free for personal and commercial use.
Developed by: Blockchain Financial
Package id:

modules_crypto/bcf_apic

Current version: 1.2.7, released 2 years ago
Latest changes:
[1.2.7] - 2021-11-22

Added support for sendtoaddress method on the API.