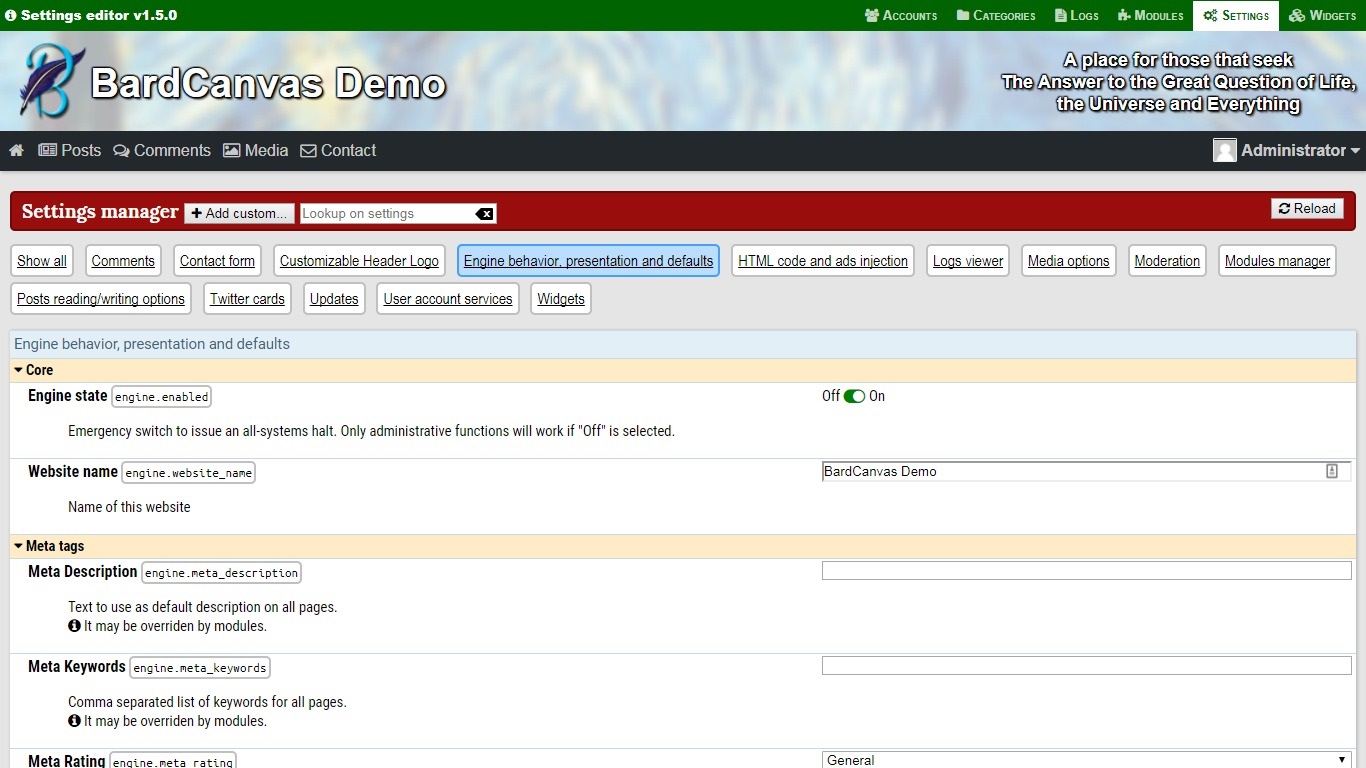 This module is part of the core modules. It is the central configuration editor. Every module that has editable options lists them here.
You normally wouldn't need to download this package independently, since it is included in all bundles and unless disabled, it is automatically updated.
License: #GPLv3 (free for personal or commercial use)
Developed by: LAVA SoftWorks
Included in all bundles
Package id:

core_modules/settings

Current version: 1.9.5, released 1 years ago
Latest changes:
[1.9.5] - 2022-09-28

Removed session keys from memcache on version bumping.