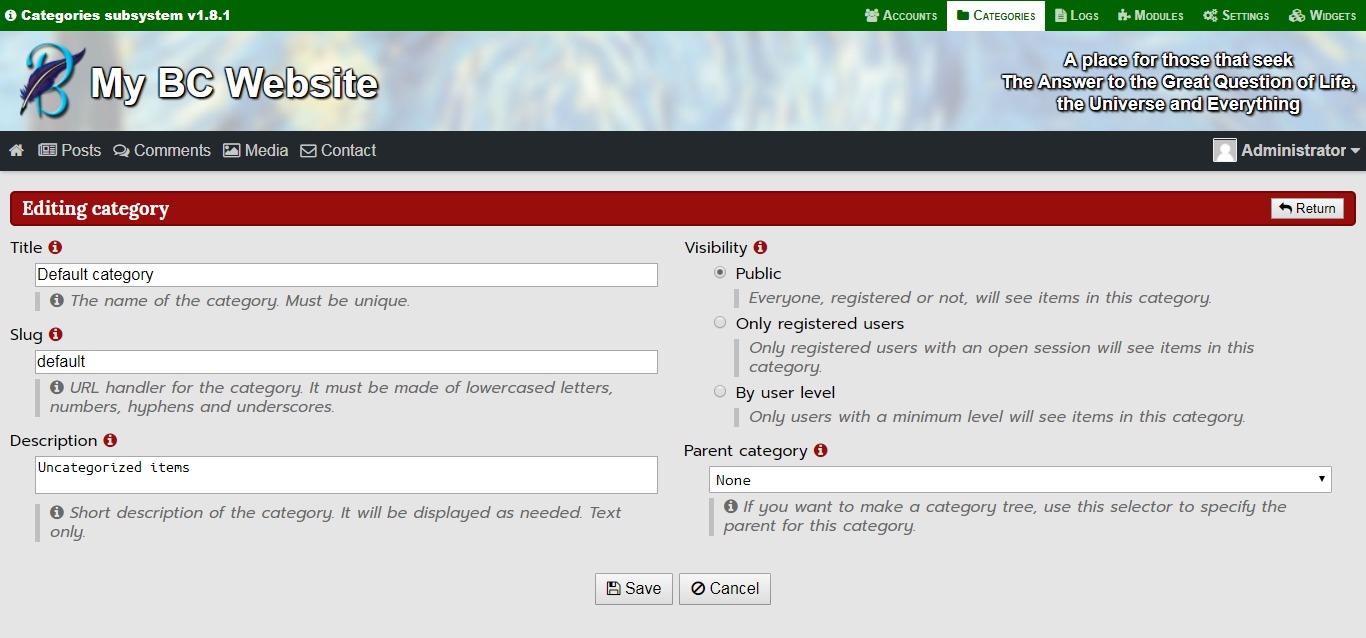 This module is part of the base modules (it isn't part of the core, but may be needed by other modules to function properly). It allows the administration of categories for most elements that use them, including posts, media items, tickets, etc.
You normally wouldn't need to download this package independently, since it is included in all bundles and unless disabled, it is automatically updated.
License: #GPLv3 (free for personal or commercial use)
Developed by: LAVA SoftWorks
Included in all bundles
Package id:

modules_base/categories

Current version: 1.9.6, released 2 years ago
Latest changes:
[1.9.6] - 2021-12-16

Removed bogus function call.