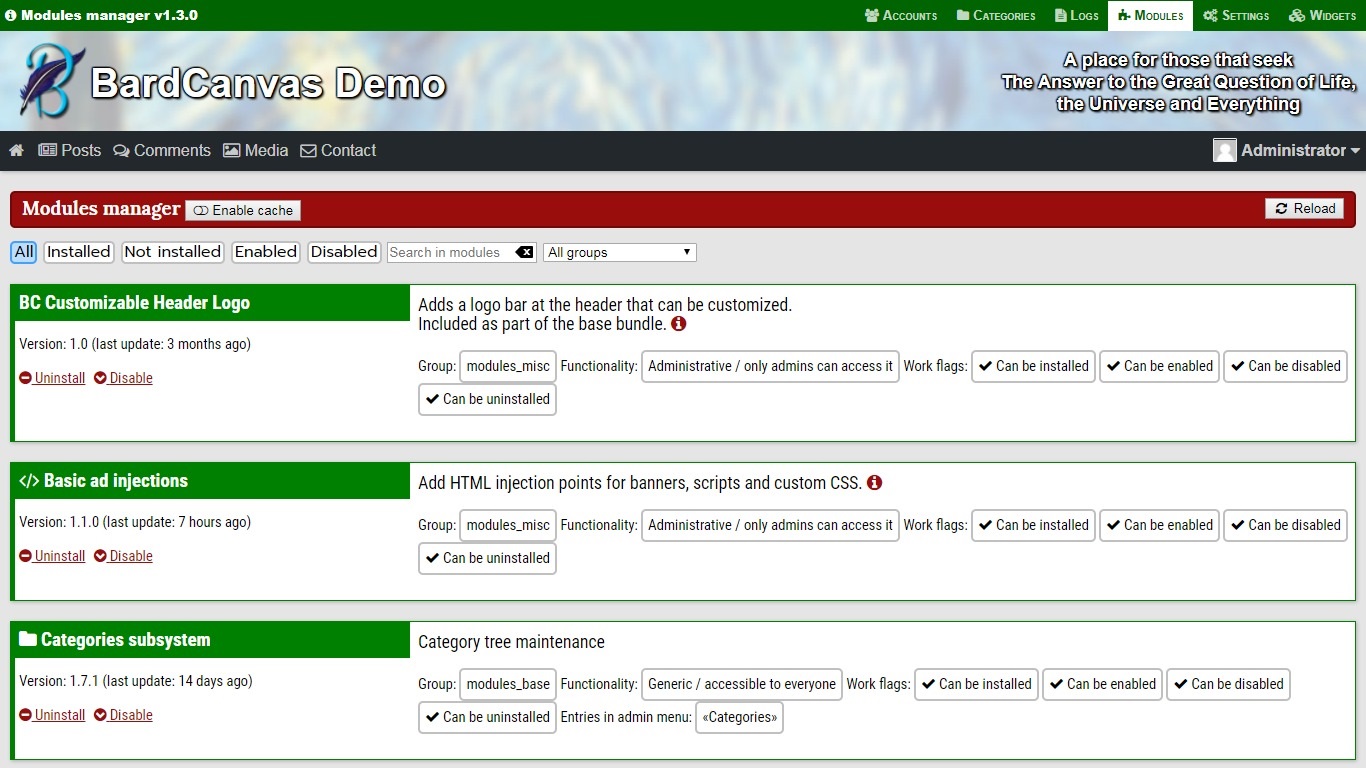 This module is part of the core modules. It currently lists all present modules and offers installation/enablement switches, but doesn't have functions to install new ones (they must be uploaded manually).
You normally wouldn't need to download this package independently, since it is included in all bundles and unless disabled, it is automatically updated.
License: #GPLv3 (free for personal or commercial use)
Developed by: LAVA SoftWorks
Included in all bundles
Package id:

core_modules/modules_manager

Current version: 1.5.1, released 3 months ago
Latest changes:
[1.5.1] - 2023-09-22

Added group/tag in the modules brwoser.