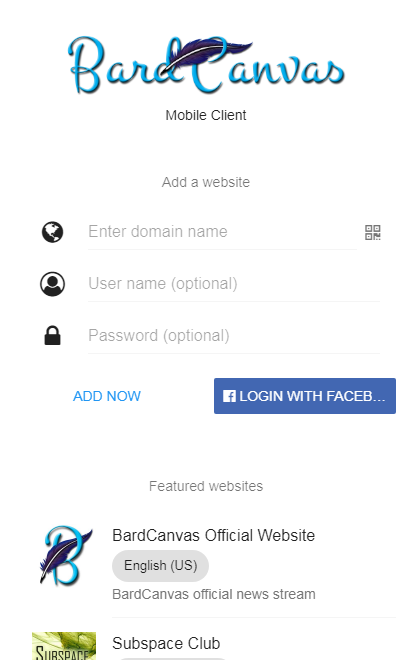 Last night, BardCanvas finally made it to Google Play. A closed alpha test stage was started, and a handful of wonderful guys that I've met a few years back while working with the cryptocurrency tipping apps and been in touch with them -even working with them on other projects- ever since, immediately jumped in when I announced it on Facebook. Then I forgot that I had not enabled many of the featured websites list on the app, so I took a time to make them ready.
Also, the initial release had some things missing (pretty basic stuff: icons and splash screens!) so I fixed, recompiled, uploaded and bumped the version to 0.0.2.
At this moment, no more sudden changes are expected on the app. We can now begin with the closed alpha test.
All testers: if you find anything wrong or missing or you have anything to report, please post it here on a new thread, and we can follow up with the comments.
At this moment, I'll keep adding only known people. If you're not on the list and want to be part of it but we haven't met, please wait for this stage to end so you can join the open alpha stage.
All crucial advance notices will be posted on the front page of this website and also on the next pages:
And on Twitter:
If you want to receive notifications, please follow any of those.