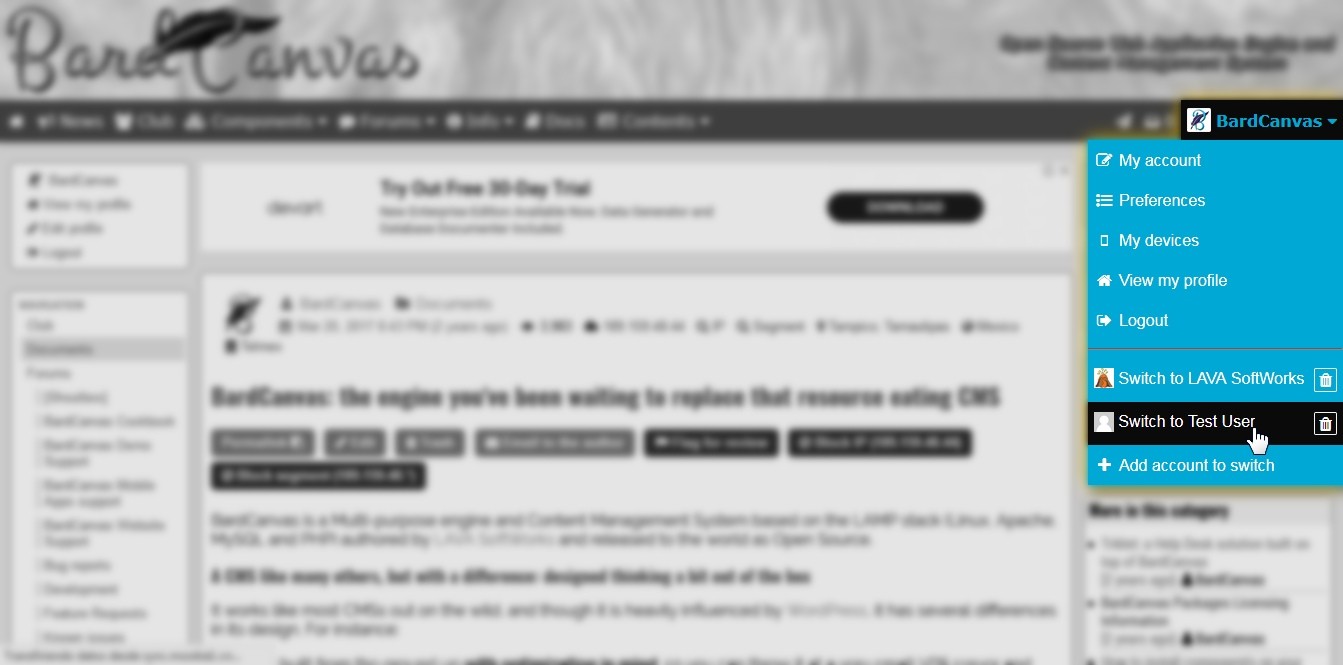 Allows you to store multiple user sessions in an encrypted cookie, then quickly change the current session with a single click from the user account dropdown menu.
Note: by default, this module only allows users level 240 (Coadmins) and up to access this feature. You can edit this level on the settings editor or by giving admin privileges to other users from the accounts module.
License: #GPLv3 (free for personal or commercial use)
Developed by: LAVA SoftWorks
Package id:

modules_misc/account_switcher

Current version: 1.1.0, released 8 months ago
Latest changes:
[1.1.0] - 2019-03-19

Added module installation routine.