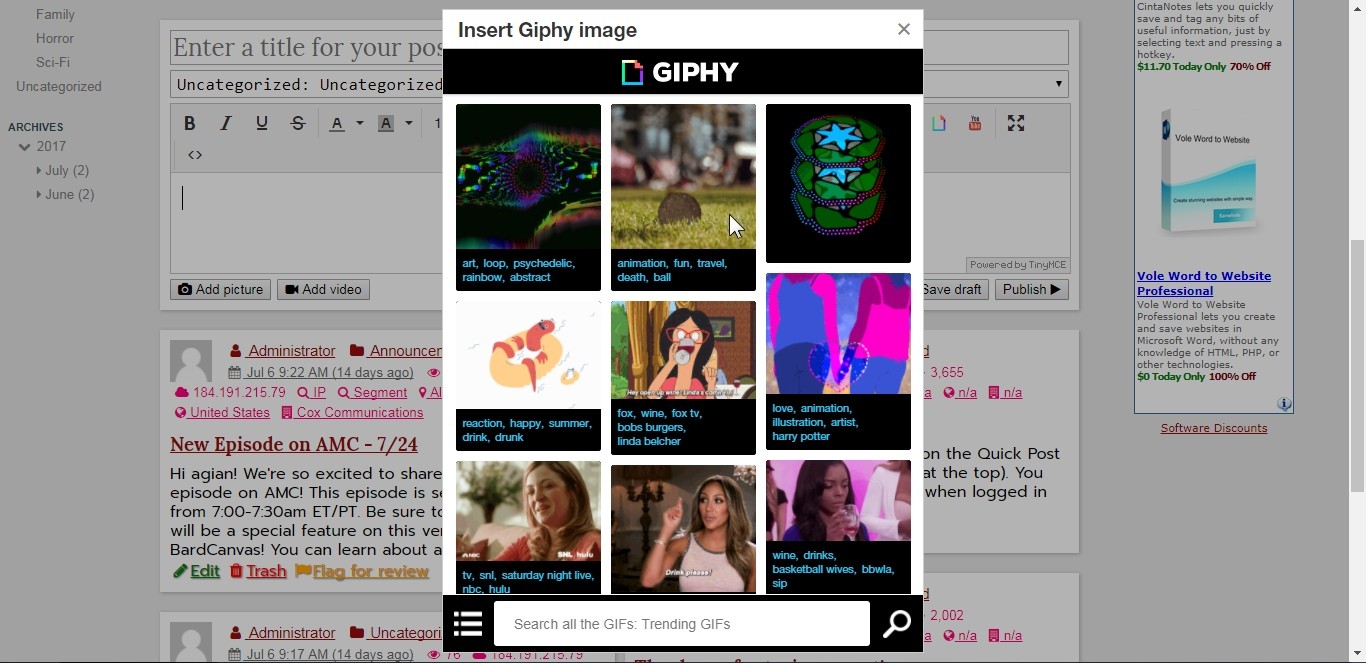 Adds a button to the visual editor of posts and comments to allow inserting animated gifs from the Giphy library.
License: #GPLv3 (free for personal or commercial use)
Port of Giphypress
Ported by: LAVA SoftWorks
Included in: all bundles except Triklet
Package id:

modules_blog_addons/giphy_for_bardcanvas

Current version: 1.1.3, released 7 years ago
Latest changes:
N/A
💡 We're still working on the extra details, docs and screen shots. If you want to see this module, please visit the demo site. Thank you for your patience!