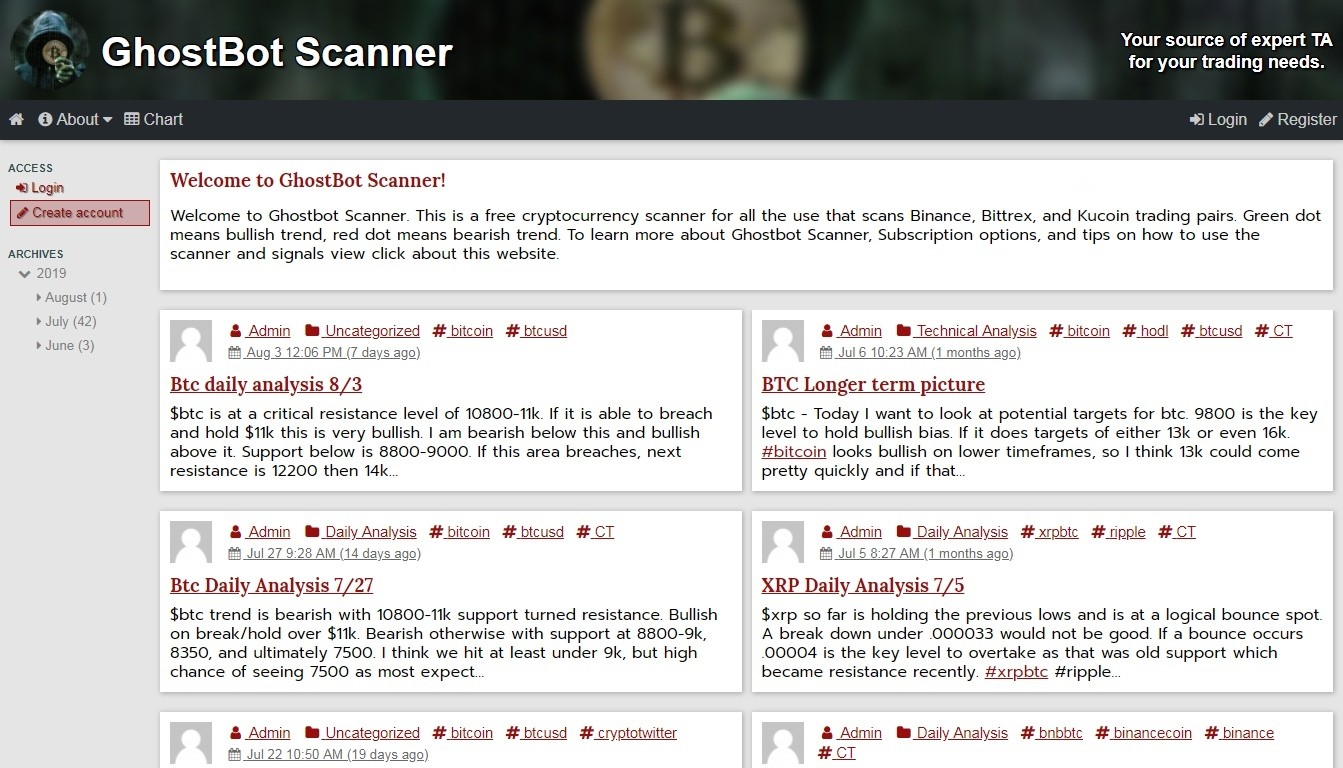 If you're into cryptocurrencies, then the GhostBot Scanner is something you'll really appreciate!
The website owner provides technical analysis over several cryptocurrency markets on a daily basis, but the main feature of the website is the robot behind it: it scans markets on a handful of online exchanges and analyzes data to build trend indicators:
Most services are free, but if you subscribe to Ghost's services on Discord, you'll gain access to insight information and other features.
Owned and maintained by Ghost
Content tags: #Cryptocurrency #Bitcoin #Blockchain #Finance #Robot
Language: US English
Member since: July 2019.