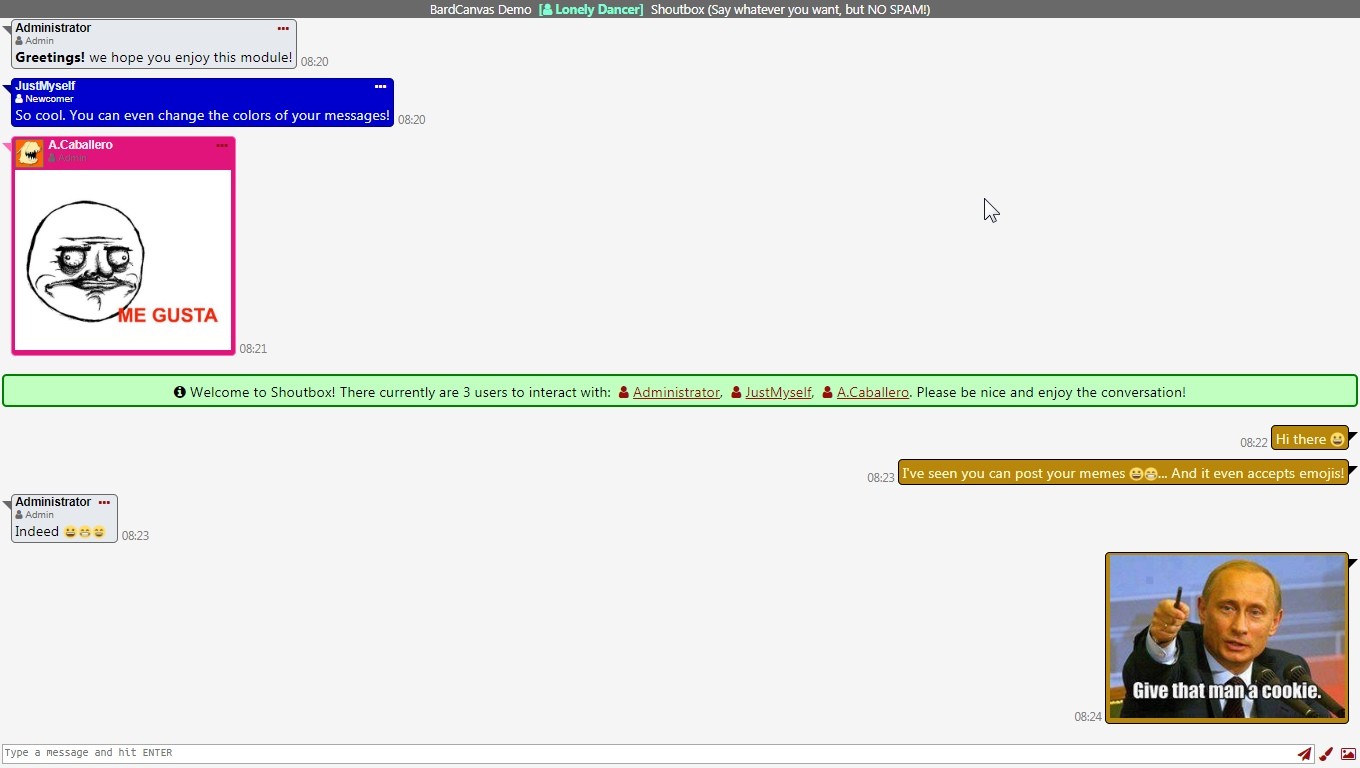 Allows you to add chat rooms to your website. You can define the chats by user level to restrict chatrooms to specific VIPs or even have co-admin exclusive chats.
You can control toxic users by kicking them out for a few minutes or ban them for large periods -even permanently- from specific chatrooms.
It extends the posts module to allow you the injection of chatrooms on top of category pages, so you can ad topic-driven chats.
It also extends the moderation module to take advantage of censorship.
License: #GPLv3 (free for personal or commercial use)
Developed by: LAVA SoftWorks
Package id:

modules_misc/chatrooms

Current version: 1.3.1, released 11 months ago
Latest changes:
[1.3.1] - 2019-04-25

When there's a single chat and it is shown on the menu, the chat's name is shown instead of the generic caption.
Changed some installation defaults.